Global Executive Master of Business Administration (Defence and Space)
With sophisticated technological innovation, globalisation and shifting power balances all changing the face of the defence and space industries, the Global Executive Master of Business Administration (Defence and Space) is designed to meet the workforce development needs of these rapidly expanding sectors.

A unique collaboration with international defence and space experts, the 18-month program is delivered across three countries: Australia, the UK and the USA.

You'll undertake intensive in-person residentials in these countries, interspersed with high quality online learning. The in-country experience is immersive, providing access to industry experts and creating invaluable networking opportunities with industry peers.

The tailored curriculum features internationally recognised industry speakers and case studies. You'll develop and extend your knowledge and capabilities in relevant fields including space systems, defence procurement, global security and digital disruption, gaining insights you can apply immediately to your career.

Applicants who are citizens of any of the "Five Eyes" and other allied nations are eligible to apply.
Explore our upcoming face-to-face and online information sessions or book a 1:1 appointment to speak with our expert team. Get your questions answered and find out more about program structure, residential intensives, fees and scholarships.
Degree overview
Future-proof yourself in a dynamic, unpredictable and evolving geo-political world
Take on a leadership program like no other, drawing on a unique global model
Designed for public and civil servants, defence industry professionals, and senior defence officers, advance your industry skills and sector leadership capabilities
Prepare for global leadership with a curriculum tailored to the defence and space industries
Develop comprehensive knowledge and understanding of sector developments, challenges and solutions
Undertake in-country residentials in Adelaide, London, and Washington D.C.
Learn from internationally recognised academics and industry speakers and explore case studies from world-leading defence policy institutes and thinktanks
Engage and network with a diverse and experienced cohort throughout your studies
Benefit from UniSA's broad scope of industry partnerships that bring real-world scenarios to classroom learning
UniSA Business is ranked in the top one per cent worldwide1 and has been awarded an overall five stars for excellence in the QS Stars Ratings 2022.
Ranked No. 1 in SA and Top 10 in Australia for Business and Management2
UniSA is an unstoppable university for unstoppable people. Study at one of the world's top young universities3 and advance your unstoppable career.
1UniSA Business is one of just 12 institutions in Australia and approximately 200 globally (from over 25,000 universities) to be EQUIS accredited. EFMD, March 2022. 22022 QS Subject Rankings. 3UNSTOPPABLE® is a Kellogg Company trademark used under licence. Ranked #52, 2023 THE Young University Rankings.
Developed and delivered in partnership with:
The University of Exeter Business School is a Triple-Accredited (EQUIS, AACSB, AMBA) Business School, and as part of the University of Exeter is a member of the UK's Russell Group of 24 research-intensive institutions. The School's world-leading research, education and partnerships centre on three foci of environmental sustainability, responsible leadership and technological transformation. The University of Exeter has key expertise and connections with the national and international defence sectors, including through its Security and Strategy Institute in the Faculty of Humanities, Arts and Social Science.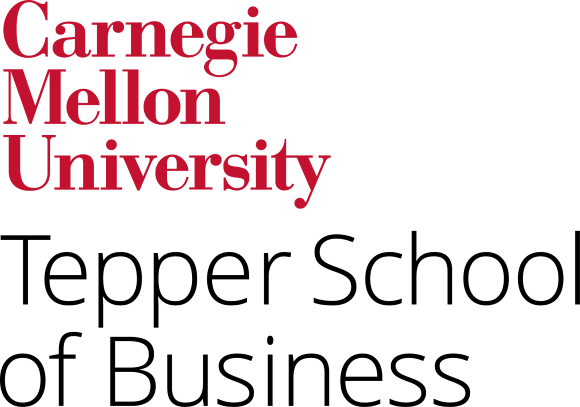 Carnegie Mellon University is a top-ranked business school with significant industry partnerships and a strong focus on creativity and innovation.
Carnegie Mellon University also have close links with the U.S. Department of Defense (DoD), including a five-year contract to run the DoD-funded Software Engineering Institute (SEI), which is the only federally funded R&D centre in the U.S. focusing on software-related security and engineering.
What you'll learn
The Global Executive MBA in Defence and Space has a strong practical focus on executive leadership and senior management decision-making, while embedding the latest in defence and space management research. You'll build on your expertise in strategic thinking, ethical conduct, responsible leadership and evidenced based decision making, from a global perspective.
The program consists of a total of eleven core courses (54 units). Delivery of the program will be cohort based, with one intake annually. The program will be hosted and delivered across three countries (Australia, United Kingdom, and United States of America) with an intensive session of two weeks at each of the locations. This will be combined with online courses delivered in the intervening period between intensive sessions.
The curriculum is specifically designed for those employed in defence and space sectors. Tailored courses provide a comprehensive body of knowledge on a range of industry-specific topics, including cybersecurity, space systems, geopolitics and defence procurement, along with strategic business topics such as leadership, strategy and finance.
A capstone project, worth the equivalent of two courses, is designed to synthesise knowledge gained through the Global Executive MBA (Defence and Space) in an applied setting. The capstone challenge is an opportunity to apply your knowledge, engage in real-world learning experiences with international syndicate colleagues, and stimulate your personal and professional development.
Industry guest speakers will include star rank defence force officers, ex CEOs and board members of defence primes, and other prominent figures in the defence and space industries.
Case studies will incorporate real-world examples in key areas such as strategy, global leadership, procurement and geopolitics in defence and space settings, allowing you to apply your learnings to current and relevant industry practice
Program journey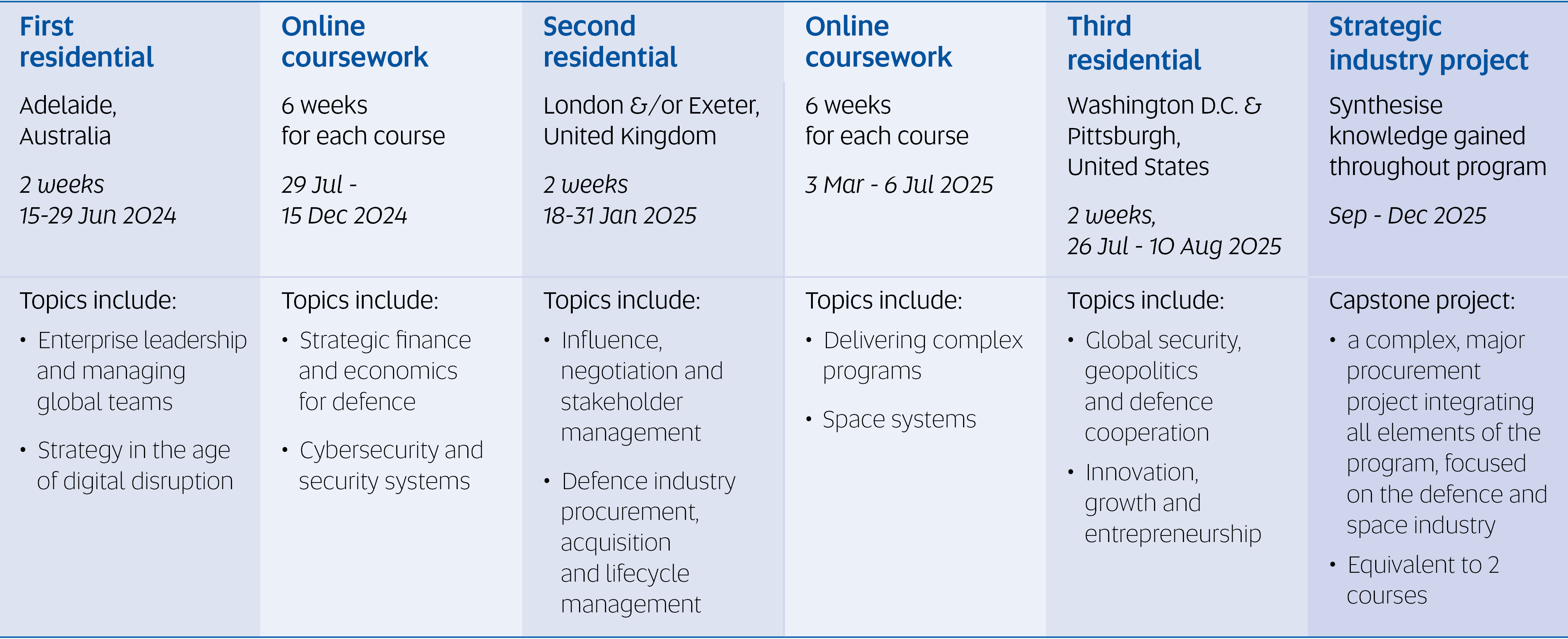 Degree Structure - 2024 Intake
Course name
Area and cat no.
Units
Reference
First Residential - Australia, 2024
Enterprise Leadership and Managing Global Teams
BUSS 5461
4.5
Refer to Note(s): 1
Strategy in the Age of Digital Disruption
BUSS 5454
4.5
Refer to Note(s): 1
Online Courses, 2024
Strategic Finance and Economics for Defence
BUSS 5463
4.5
Refer to Note(s): 4
Cyber Security and Security Systems
INFS 5136
4.5
Refer to Note(s): 4
Second Residential - United Kingdom, 2025
Influence, Negotiation and Stakeholder Management
BUSS 5459
4.5
Refer to Note(s): 2
Defence Industry Procurement, Acquisition and Lifecycle Management
BUSS 5455
4.5
Refer to Note(s): 2
Online Courses, 2025
Delivering Complex Programs
BUSS 5457
4.5
Refer to Note(s): 4
Space Systems
BUSS 5462
4.5
Refer to Note(s): 4
Third Residential - United States, 2025
Global Security, Geopolitics and Defence Co-Operation
BUSS 5458
4.5
Refer to Note(s): 3
Innovation, Growth and Entrepreneurship
BUSS 5460
4.5
Refer to Note(s): 3
Online Course - Capstone Project, 2025
Defence and Space Strategic Industry Project
BUSS 5456
9.0
Refer to Note(s): 4
Notes
This course will be delivered as the first residential in Australia.
This course will be delivered as the second residential in the United Kingdom.
This course will be delivered as the third residential in the United States of America.
This course will be delivered online only.
Rules
This program can only be studied in the order specified in the program schedule above, with completion of courses in Adelaide, South Australia first.
Applications are now open
Applications are now open for the second intake of the Global Executive MBA (Defence and Space), commencing June 2024. Applications for the second intake will close 11:59pm (ACDT) Monday 1 April 2024.
Applicants will be shortlisted after applications close, with those who progress then invited to an interview in early April 2024. See the Interview Process section below for details about the dates you may be required to interview.
Entry Requirements
Applicants seeking admission to the program will normally have:
A minimum of three years full time management experience and a recognised university undergraduate degree or equivalent professional qualifications;
OR
A minimum of seven years full time management experience.
Applicants are asked to provide a statement outlining their reasons for applying for the Global Executive MBA (Defence and Space) program and how it fits with their career goals within the defence and space sectors.
Applicants who are citizens of any of the "Five Eyes" and other allied nations will be eligible to apply.
In addition to meeting the above academic entry requirements, international students who speak English as a second or additional language must also meet the University's English language entry requirements for this program, listed below. Where previous study/work experience was conducted in English, the application must be accompanied by certified documentation from the educational institution/employer certifying that the language of instruction/employment was English.
English language test
IELTS overall score [7.5]
IELTS reading [7.0]
IELTS writing [7.0]
Please access the following link for a comprehensive list of English language tests accepted by UniSA and other important information in relation to meeting the University's language requirements: English Language Equivalence Table (PDF)
Interview Process
Online interviews for those candidates who are invited to progress to the interview stage will be held between Thursday 4 April and Wednesday 10 April 2024. We ask that applicants take these dates into consideration and prepare to be available for a 30 minute interview during this time period.
For international applicants, please note that interview time slots will be available during the evenings for those in or around the Eastern Daylight Time (EDT) time zone on 4, 8 & 9 April, and during mornings for British Summer Time (BST) time zone on 4, 8 & 10 April. For those in alternative time zones, separate arrangements can be made upon invitation to interview.
Scholarships
We are pleased to announce that a number of scholarships are available for this program.
Our dedicated Global Executive MBA (Defence and Space) scholarships, providing a 50% tuition fee waiver, actively address inequality in leadership and encourage a diverse, global cohort.
Applications are now open for scholarships for the second intake of the program. All scholarship applications will be assessed after the closing date, with outcomes advised alongside program application outcomes in April 2024.
For details please visit our dedicated Global Executive MBA (Defence and Space) scholarships page.
Future-proof your career in defence and space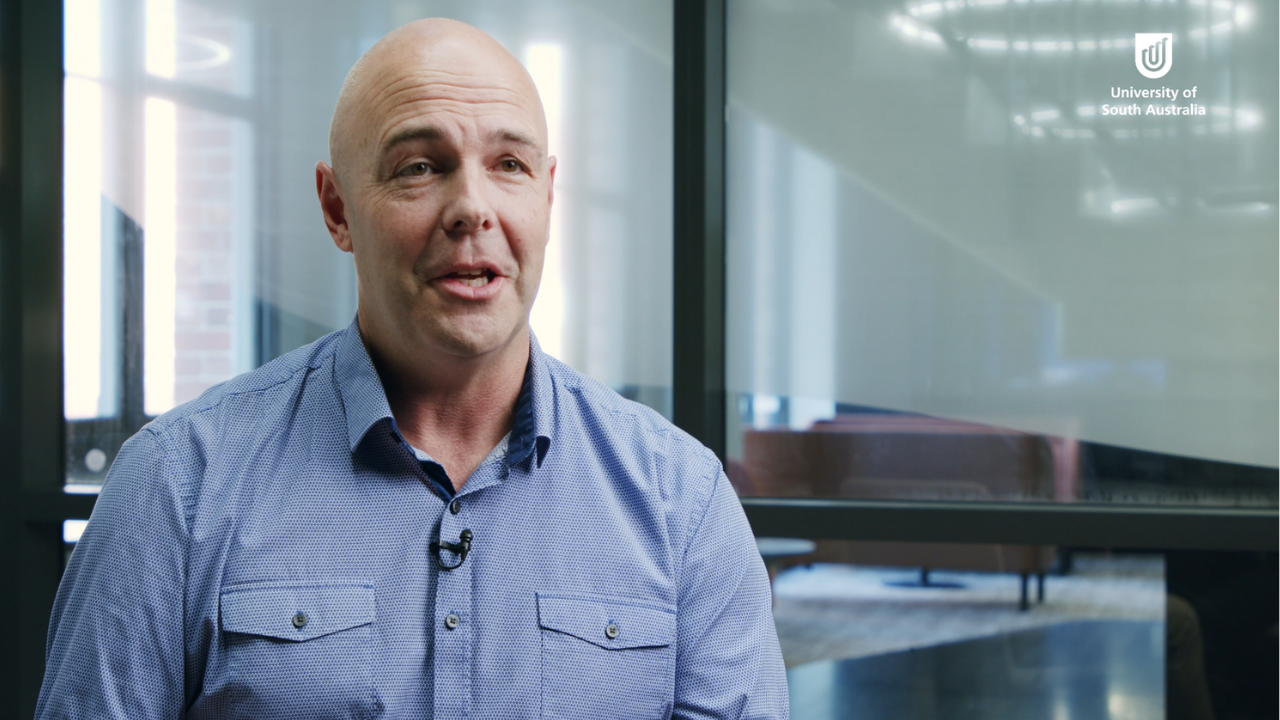 Partner with us
Are you interested in partnering with us on the Global Executive MBA (Defence and Space)? Collaborate with us on program delivery, joint R&D, or sponsorship and scholarship opportunities.
Make an enquiry and we'll be in touch to start the conversation.

Defence and space industry partnerships at UniSA
UniSA has a reputation as one of Australia's leading defence research universities. With industry-informed teaching and more than 2,500 international partners, we address defence and space capability challenges by bringing together industry and researchers from multidisciplinary areas, and work collaboratively to deliver positive outcomes.
With seven internationally recognised defence companies maintaining a presence in South Australia, UniSA is well positioned to deliver a tailored MBA program with a curriculum informed by world-leading industry experts.