ScienceReady Short Course
DATES AVAILABLE
Enrolment closes: 9 Feb 2021
CONTACT HOURS
30 study hours
MODE
On-campus (face-to-face) or off-campus (online)
This short course is designed for new first year health students commencing any of the following UniSA undergraduate programs:
Clinical Exercise Physiology
Exercise and Sports Science
Health Science
Human Movement
Laboratory Medicine
Medical Radiation Science
Medical Sciences
Midwifery (Internal and External)
Nursing (Internal and External)
Nutrition and Food Sciences
Occupational Therapy
Pharmaceutical Sciences
Pharmacy
Physiotherapy
Podiatry
Speech Pathology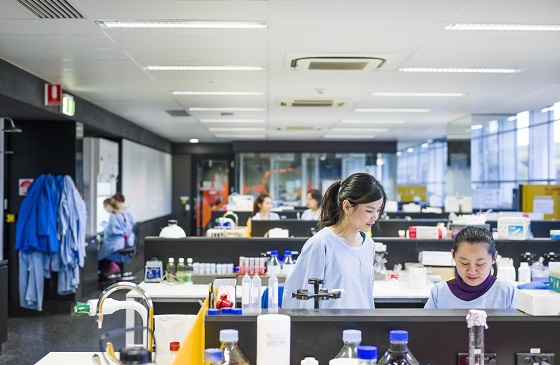 Why the ScienceReady short course?
This short course is designed to ensure there is a smooth transition to university studies with the basic scientific knowledge needed, when commencing any of the UniSA health undergraduate programs.
Individual benefits
Learn important assumed and foundational knowledge to undertake your health program
Orientation to Moodle (UniSA's online learning management system)
Gain confidence in approaching science subjects
Experience lectures (online or face-to-face) and laboratory activities (hands-on or simulations)
Learn about online tutorials called virtual classrooms (online only)
Experience experiments, view human models and specimens (online or face-to-face)
Meet (online or face-to-face) and interact with some of your Course Coordinators, Program Directors and Student Advisors
Meet fellow students with similar interests/background prior to beginning your program
Experience 'unilife' (online or face-to-face) and become familiar with the University and its facilities.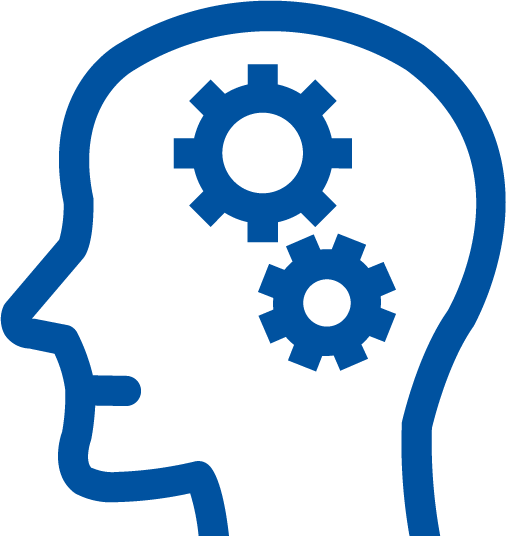 Course structure
This short course consists of a series of lectures and activities to introduce basic scientific concepts that will feature in your program. Topics covered in the course include:
Study and academic writing skills
Essential human anatomy and physiological concepts: relevant biology / chemistry / physics that underpins your courses
Introduction to medical / anatomical / scientific terminology
Human body organisation
Body systems, how they work and interact with each other
Essential physiological concepts including homeostasis
Basics of human anatomy
We offer the flexibility for you to either complete this short course on-campus (face to face) or off-campus (online). Check out the differences below to help you decide!
Modes of study
We offer the flexibility for you to either complete this short course on-campus (face to face) or off-campus (online).
On-campus (face to face)
You will learn through live interactive lectures, laboratory work and visits to anatomy and pathology labs/museum.
Date: Thursday 11 February – Tuesday 16 February.
Time: 9:00am - 4:30pm each day
Contact hours: approximately 30 hours
Off-campus (Online)
You will learn through recorded interactive lectures and live online tutorials that you can choose to participate in either live or listen to the recordings. You can interact online with your peers via online discussion forums and online Zoom tutorials. Included in cost of short course is an optional academic writing practice module.
Contact hours: approximately 30 hours of online study (no face to face contact hours). Flexible online study at your own pace and for however many hours suits your needs. The short course will be open for 9 days which includes one weekend.
Date: Thursday 11 February - Friday 19 February 2021 (open for 9 days)
Contact hours: approximately 30 hours (2/3 per day)
For more information please contact:
How to register
Registrations for the ScienceReady Short Course have now closed.
"The breakdown of Chemistry, Anatomy and Physiology is fantastic and very reassuring heading into Human Body 1. I found the Virtual Classroom amazingly helpful as it helps you to see other students take part and that you are learning at the same pace. Worth every dollar." – Carla Robinson, Bachelor of Nursing, internal
"I feel more confident going into my first year with no prior science background and with being out of high school for 20 years. I enjoyed meeting some other people who will be studying health sciences. I appreciated meeting some of the program staff that will be delivering the training during our time at Uni, I came away feeling excited to get started." –Valeska Henschke, Bachelor of Occupational Therapy
"I would highly recommend the online course! I feel I have a strong foundation on which to start my studies and academic writing, as many of my anxieties have been eased by taking part in this course." – Kate Cardone, Bachelor of Midwifery, internal
"I did not study very much biology in high school and while I did chemistry and physics up to year 12, I did not feel very confident in starting a medical orientated course without this biology background. I also really valued the session on medical terms. Having some prefixes, roots and suffixes explained really helped me understand the names of many body parts and I noticed today while working in the anatomy lab that I am beginning to remember more and more. Again, thank you so much for the time and effort you put into this course. I really appreciated it!" – Stephanie Trinkle, Bachelor of Medical Radiation Science (Medical Imaging)
"I found this an excellent workshop to do before starting the Degree in Nursing. I would recommend this to anyone starting nursing. Plenty of help by the facilitator and a very supportive environment. Gained a much needed insight into the structure of the UniSA website and how to work my way around before the nursing course opens." – Tim Henderson, Bachelor of Nursing, external
"I was highly impressed with the virtual classrooms as it felt just like you were sitting in the lecture and was very user friendly! Highly recommend!" – Kate McDonald, Bachelor of Nursing
"It was great revision for my year 12 chemistry and biology but it was also great to receive extended knowledge on these areas including the topics of body systems and what they do. Also new knowledge was soaked in about human physiology that I hadn't come across and gave a good insight. This course made me more excited about my studies to come. Thank you to all the tutors that gave their time." – Samantha Rowley, Bachelor of Medical Radiation Science (Medical Imaging)
Additional information
Cancellation Policy
The University of South Australia reserves the right to cancel events and issue refunds. In the event that an attendee cannot attend, a substitute is welcome to attend in their place. No refunds will be given unless 21 days notice is given in writing prior to the date of the planned event. If less than 21 days the fee can be used for the same course at a later stage, or another course of the same value.