Professional Certificate in IT and Cloud Fundamentals
DATES AVAILABLE
Study Period 3 2024 (24 June – 30 August 2024)
Please note there are limited places available for this program, admittance will be granted as applications are received.
CONTACT HOURS
This course runs over 10 weeks, and all course material will be available from day one of teaching. Time commitment for this course is approximately 20-30 hours each week.
ENTRY REQUIREMENTS
It is recommended that applicants have basic programming skills.
By completing this course, you'll gain introductory skills in IT fundamentals, programming concepts and cloud computing and an understanding of how they can be used by an organisation to support their IT infrastructure. You may choose to build on this foundation and undertake further study in Information Communications and Technology (ICT) Support, Design and Management.
Study on demand with a 100% online IT professional certificate designed specifically for online learning. You can upskill or stay current with developments in your field, diversify your knowledge, or even explore a new direction in your career – without having to put your life on hold.
In just 10 weeks, you'll expand your professional value with the knowledge and skills in IT that employers are demanding. Whether you're looking to bridge gaps in your knowledge of IT and cloud computing or try something new, this Professional Certificate will help you to reach your goals sooner.
Get the full university experience with access to the high-quality course content and expert online academics that have earned UniSA Online student satisfaction scores above the national average for teaching quality, student support and learning resources.* All UniSA Online courses have been designed specifically for online learning. Learn through short videos and interactive media-rich course material.
Upon successful completion of this course, you will be awarded a digital badge from Digitary which you can share across your digital profiles such as LinkedIn.
You can continue to study further and use the completion of this program as credit into the following programs: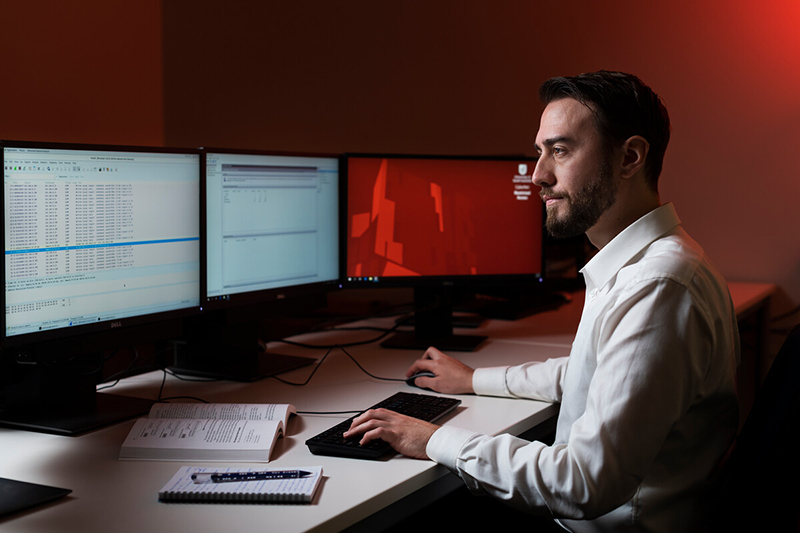 Course content
You'll gain an understanding of IT fundamentals, programming concepts and cloud computing, to provide a foundation to enter the workforce or move into advanced studies in the field. The content is delivered in 6 modules focusing on computing fundamentals, computing systems, programming concepts, cloud computing essentials, cloud infrastructures and cloud security networking and more. This course includes an introduction to AWS (Amazon Web Services), where you will have the opportunity to earn an AWS Learning Badge through their AWS Academy Courses to share to your networks.
These modules incorporate teaching from the following 2 key areas:
Information Technology Fundamentals:
Explain IT concepts using appropriate terminology, including historic, current and future trends in IT.
Demonstrate a sound understanding of the major components of a computer and operating system.
Utilise programming language concepts to solve problems.
Apply technology solutions including cloud computing, web development and productivity applications.
Explain how cybersecurity, ethics, privacy and corporate governance impact information technology.
Cloud Platform:
Identify and apply different types of cloud computing architectures.
Compare the benefits of cloud computing with traditional on-premise systems.
Identify the most appropriate cloud-based service to meet a specific need.
Apply a range of cloud-based services, including security, networking, computing and storage.
Construct a working cloud IT infrastructure based on an existing on-premise design.
Assessment
Assessment will consist of quizzes, practical assessments and reports throughout the 10 weeks.
Frequently Asked Questions