Executive Certificate in Digital Design Management
The University of South Australia's Executive Certificate in Digital Design Management extends students' knowledge and skills of professional communication into the use and management of digital and visual media.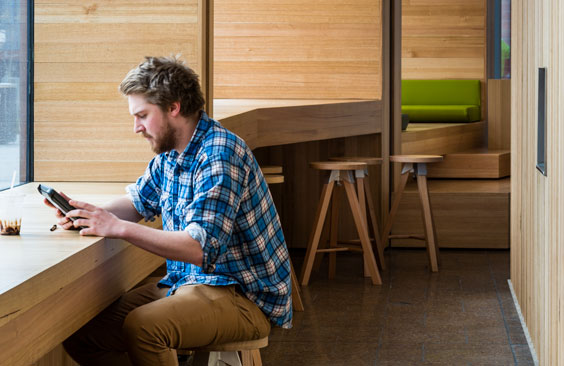 Why the Executive Certificate in Digital Design Management?
On completion of this course students should have the ability to:
Apply theoretical principles and design conventions to digital and traditional communication platforms
Critically appraise user-experience across multiple platforms
Assess the implications or emerging trends in visual and digital technologies on professional communication practice
Manage design-based contributions to professional communication practice
Course structure
The course will be delivered online, with students taking part in online discussions with lecturers and students and participating in practical activities.
Learning modules
Elements of design
Principles of design
Application of design
Designing for print: page layout and digital imaging
Designing for video (Parts 1 & 2)
Designing for web and interactive (Parts 1 & 2)
Managing digital design
Assessment
Students must complete two graded practical assessments:
Report (30%): User-experience audit
Project (70%): Design portfolio
How to apply
Students who wish to apply for the Executive Certificate in Digital Design Management should provide an outline of their Higher Education or Professional Experience and attach relevant documentation when they click on Apply Now below.
For a completed Bachelors degree please attach a certified copy of your academic transcript to support your application. If you are applying on the grounds of 5 years professional experience, please provide a copy of your updated CV.
Contact us for more information.